MAY 22, 2022 - BLACKTHORN & ROSE IS TAKING A SHORT BREAK AND WILL REOPEN SOON. ALL ORDERS THAT ARE CURRENTLY IN HOUSE WILL BE FULFILLED.  


APRIL 24, 2022 - ALL ORDERS ARE DELAYED. MY MOTHER IS CURRENTLY AT HOME WITH ME UNDER HOSPICE CARE. PLEASE CONTINUE TO SEND HEALING ENERGY AND PRAYERS. THANK YOU FOR YOUR SUPPORT, PATIENCE & UNDERSTANDING.

ALL ORDERS ARE GENERALLY PROCESSED, PACKAGED, AND SHIPPED WITHIN 10-18 BUSINESS DAYS FROM YOUR DATE OF ORDER. EXCLUDING WEEKENDS AND HOLIDAYS. PLEASE EXPECT A 2-3 WEEK LEAD TIME BEFORE YOUR ORDER IS SHIPPED. THANK YOU FOR YOUR PATIENCE, UNDERSTANDING AND SUPPORT!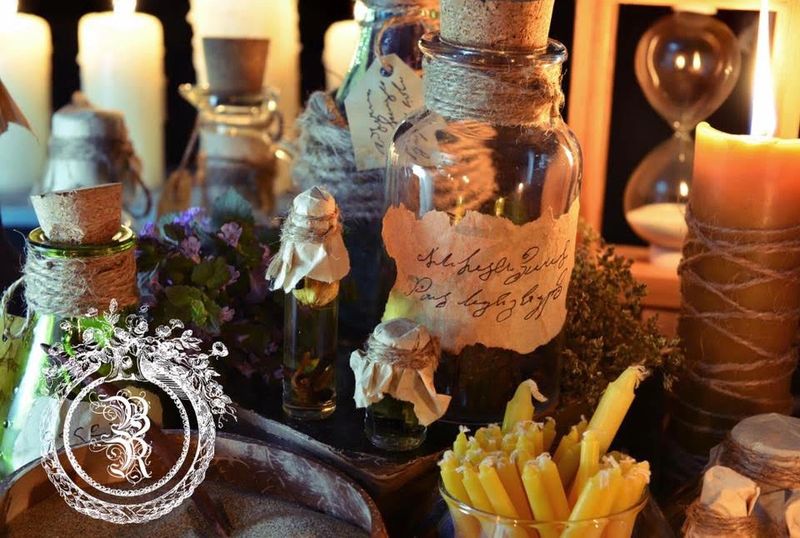 SACRED RITUAL PROVISIONS WITCHCRAFTED IN CEREMONY AND INFUSED WITH ANCIENT MAGIC.

POTIONS - PERFUME ELIXIRS - CANDLES - CRYSTALS - INCENSE - HERBS - METAPHYSICAL WARES 

Blackthorn & Rose only uses certified organic, sustainably and wild-harvested natural ingredients that are fair trade and cruelty-free.